When does Tesla report its Q3 earnings?
TSLA announces earnings on Wednesday October 19th after the market closes, and according the analysts the earnings per share (EPS) estimate is around $0.87*, almost double the same-quarter EPS a year ago. 
Tesla (TSLA) stock price action
Much like the rest of the market, TSLA has had a hard time staying elevated with inflation and interest rates at the forefront of investors' minds. The stock tumbled from $313.80 on Sept 21st and reached a recent low of $206.22 on October 13th, before the historic market reversal after the most recent CPI report was released: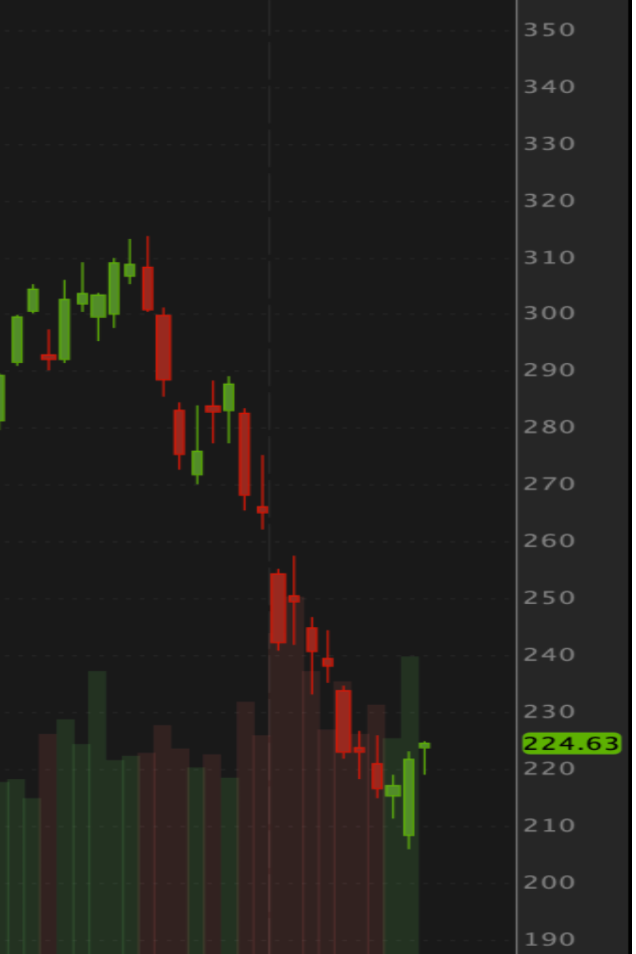 Tesla stock options: state of the market
With earnings looming, it's important to check the options market statistics to see what the street is expecting from the announcement – the current expected move for the October 21st cycle, the nearest expiration cycle that contains the announcement, is just under +-20 points. Remember, this is based on the new post-split stock price of $222, where TSLA is trading right now. That's a pretty large chunk of the notional value of the stock price, so the market is expecting some fireworks from this announcement:

When comparing equidistant out-of-the-money (OTM) options, we can see if there is any market "skew" priced into the expiration cycle. Skew can tell us where the market fears a high velocity move may be, which is indicative of higher prices on that side.
In SPY, for example, there tends to be put skew when comparing equidistant OTM options. This is due to the high velocity moves we typically see to the downside in SPY if there's going to be a larger-than-normal move. This doesn't mean the market thinks the stock is moving in this direction, but it does tell us where the market perceives a high velocity move to be.
How to trade the Tesla Q3 earnings
Currently in TSLA, there is a slight call skew, which tells us that the market perceives a high velocity move to potentially be to the upside, if it happens.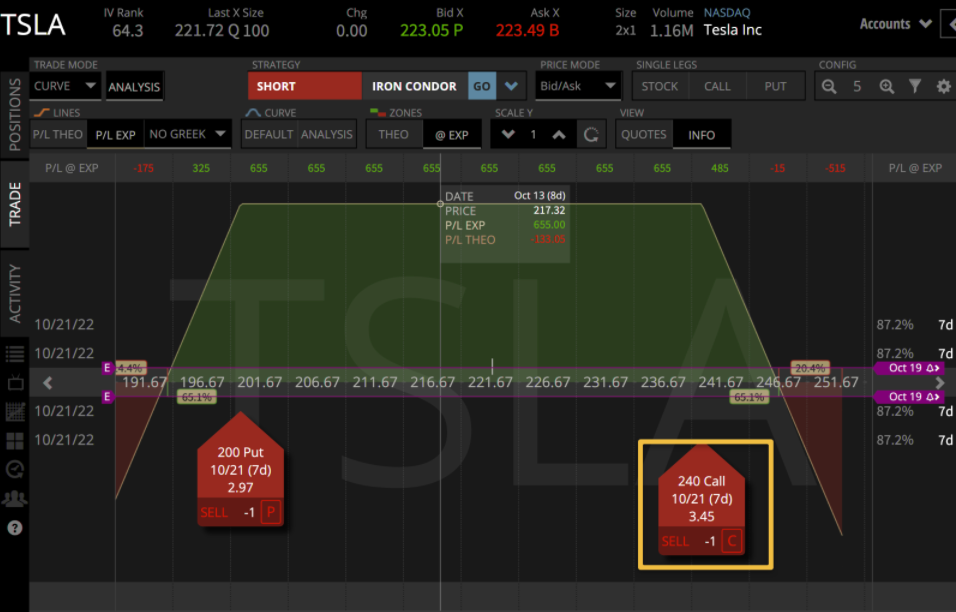 For TSLA trade idea analysis, be sure to tune into tastytrade on October 19th before the market closes, and join our YouTube chat during Options Trading Concepts Live at 11am CST if you have any questions around the upcoming earnings announcement.
To get started trading open an account on tastyworks!  
tastyworks, Inc. and tastytrade, Inc. are separate but affiliated companies. 
* https://www.nasdaq.com/market-activity/stocks/tsla/earnings