Peloton (PTON) shareholders can't seem to catch a break in 2021 with the stock down yet again on Friday. That selloff was supposedly driven by the portrayal of the bike on the latest episode of Sex and the City.
Regardless of the reason for the price action the stock now faces a 74% loss year-to-date after hitting a high price of $171.09 in January. Though for context, this year's fall in price is after a 434% return in PTON for 2020, compared to 16% for the S&P 500.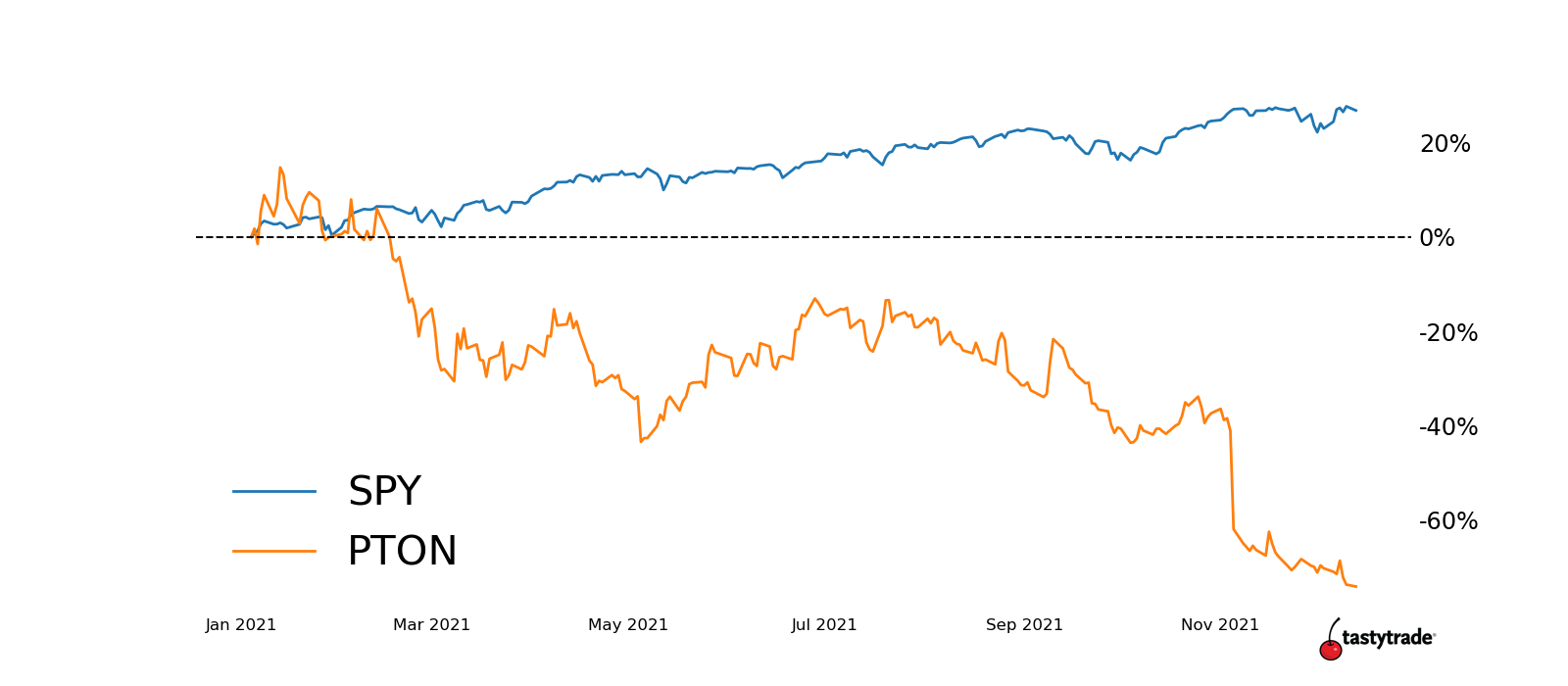 Peloton's fall may not be that surprising given the context of last year and the exuberance for work from home and stay-at-home stocks. As we wind down the year, many parts of the world are shifting back to normal-ish life as people return to work, or to Peloton's chagrin, return to gyms.
Trade Ideas in Peloton Stock
Traders looking for a short-term jump in Peloton's price may be interested in a defined risk short put spread. The trade below was featured in Quiet Foundation's Alpha Boost email this morning.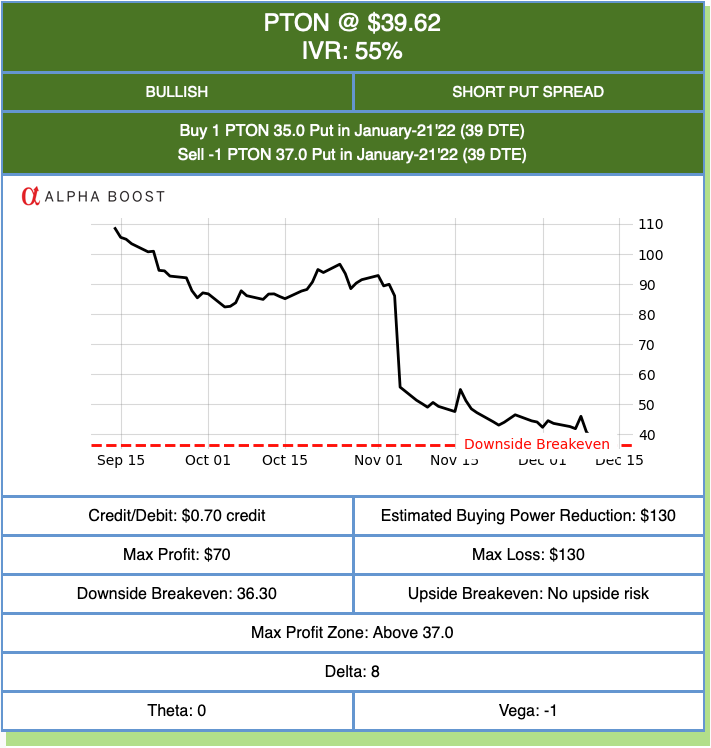 This trade collects $70 in premium by combining the sale of the 37 put option with the simultaneous purchase of the 35 put. The trade makes money if PTON stays above $36.30 by January expiration.
Traders less eager to pick a direction with a higher risk appetite may be more interested in a short strangle position.
This trade does involve undefined risk, traders should be willing to be long or short PTON stock if entering this trade. However, the potential return on capital is high (34%) due to the limited buying power required ($387) to place the trade, combined with the relatively high premium amount ($133).
Traders should keep in mind that buying power on undefined risk is not static and could move with moves in the market.
Sign up for the Alpha Boost newsletter for more trade ideas sent directly to your inbox and check out the Follow Feed on tastyworks for the latest strategies from tastytrade co-hosts.