Below is a quick update on the recent price action we're seeing in Ethereum, the relative performance of ETH vs. BTC, and why the upside breakout of the recent trading range could signal a move towards new all-time highs for the digital asset.
Is Ethereum Headed to All-Time Highs?
After collapsing roughly 60% in May, ETH bottomed around $1,800 and then proceeded to rally back to $3,000 before consolidating within a tight $300 trading range over the last month.
Now, we're seeing a swift upside break of that range and it looks like it could move towards its prior all-time high of just over $4,000.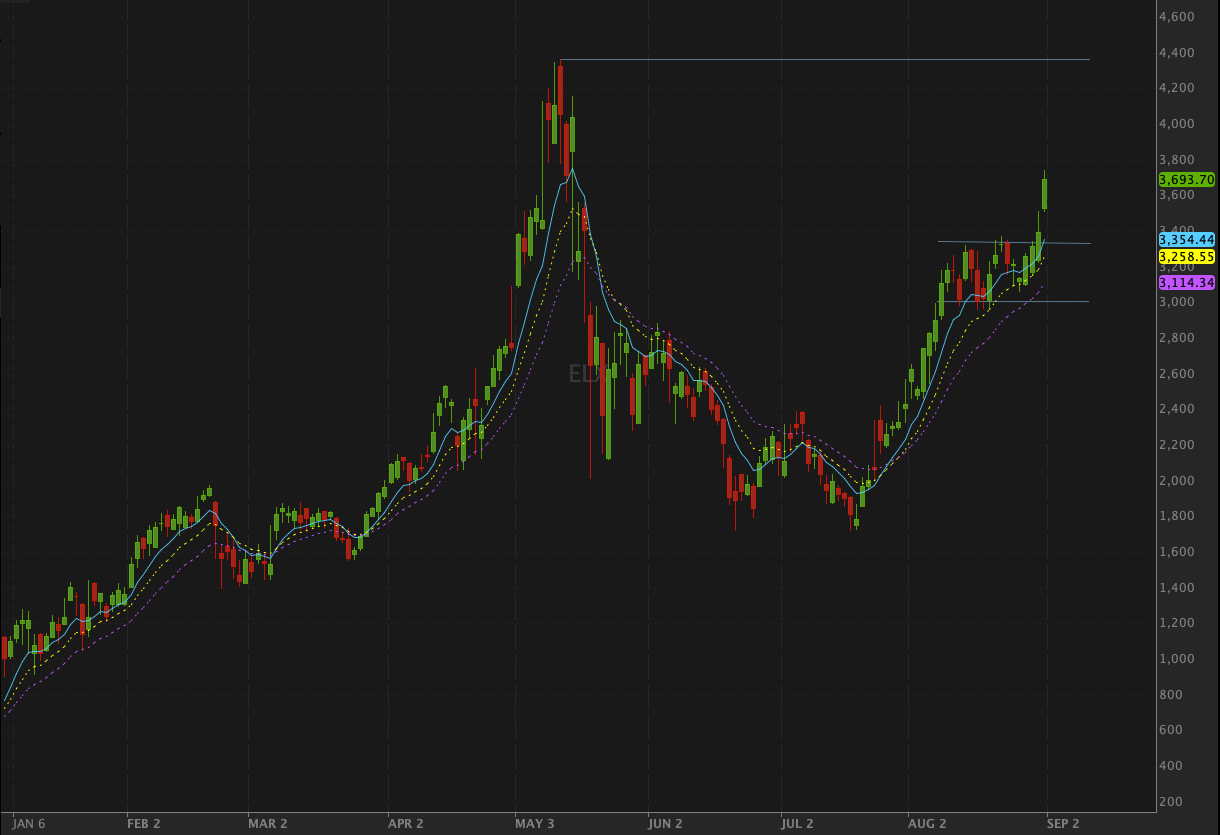 Though, what's maybe more exciting for ETH bulls is the ETH-BTC ratio also looks to be confirming the breakout.
Ethereum vs. Bitcoin: ETH-BTC Ratio

Following the move, the ETH-BTC ratio is currently 0.77, meaning the price of one ETH is roughly 7% of the current value of the price of one bitcoin. The high for this spread, going back to the market top in May is 0.82. Should we see 0.8 taken out and the Ethereum-Bitcoin Ratio trades towards 0.10 or higher, it's further evidence this rally in ETH has legs as measured by ETH relative outperformance.
Ethereum has dramatically outperformed bitcoin during this recent crypto rally.
Asset
Market Cap
1M%
3M%
YTD%
90D Correlation
Volatilty (30D)
Bitcoin
$911 B
6%
38%
67%
0.81
61%
Ethereum
$437 B
19%
65%
410%
79%
Given the strong positive correlation between BTC/ETH, ETH might present an opportunity to express a bullish crypto view with a preference for higher volatility.
---
For more coverage of cryptocurrency markets and trading ideas, watch
Jones and Grace
on tastytrade at 11:45 AM CT Monday-Friday each week.